Course Directors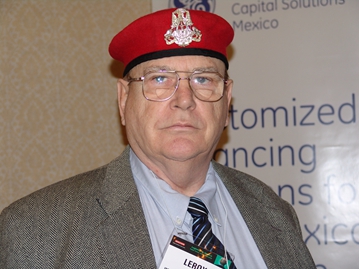 Dr. LeRoy H. Graw, EdD., CHRMC, CIPTC, CIPN
is the founder and CEO of the American Certification Institute. He has an international reputation as a Seminar Leader and Consultant in Business Management; Federal , State, and Local Government Procurement; Commercial Contract Formation and Contract Administration; Subcontract Management; Cost and Price Analysis; Negotiations; International Purchasing; Service Contracting; Materials Management, Supply Chain Management, and Contract Writing. With over 46 years of experience, he offers both an academic and practical approach to business administration, procurement, contract management, and supply chain management through his experience as an Army Procurement and Logistics Officer, as an Unlimited Warrant Federal Contracting Officer, and as a Contracts Manager and Purchasing Manager for Government Contractors and private sector manufacturers. Dr. Graw has a Bachelor of Science degree from the US Military Academy at West Point, A Master of Commerce (MBA) degree from the University of Richmond (Virginia), and a Doctorate in Educational Administration from the University of Southern California. Dr. Graw has trained students in 20 different countries and is considered one of the top 10 instructors in the world in the fields of Business/Purchasing and Supply Chain Management.

James P. Rogers, CIPN, CISCM, CIPM
is an IPSCMI Consultant with a Bachelor of Science from the US Military Academy and a Masters of Business Administration, Hawaii American University. He is certified as a CPIM, Certified in Production and Inventory Management, APICS, TOEEP Assessor, Oral English, for ETS USA, as a CPP, Certified Purchasing Manager, APS, as a CPPM, Certified Purchasing Professional Manager, APS, and as a Six Sigma Instructor with the International Purchasing and Supply Chain Management Institute. He has prepared Individuals for Certification in Operations Management and Quality Management, provided certification and testing or organizations in areas such as Six Sigma and Lean, and provided coaching, mentoring, quota achievement, sales management, territory management, solution sales, project management, marketing, and leadership development to various international clients. James has lectured at several Chinese and US universities, and is a noted expert on Chinese trade and business practices.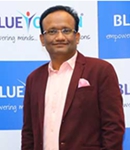 Dr. Sathya Menon, PhD, MBA, CIPTC, FCIPS, FCILT, FCMI, CPM, CISCM, CPPM, CICCM
is a trailblazer in logistics and supply chain education in the Middle East.
He has 25 years of experience (including consulting and training) in the field of Logistics, Supply Chain Management and Purchasing.
He has worked with various MNCs like Ericsson, Compaq and large conglomerates like Samtel, Al Futtaim helping them to expand their Supply Chain operations.
He has personally trained more than 30,000 professionals in the field of Logistics, Procurement and Supply Chain.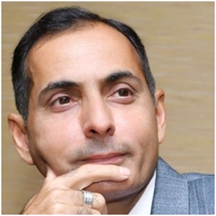 Percy J Engineer, CRMP, CIPC, CPP, CHRMC is a seasoned professional highly regarded as an influencer and a facilitator of change enhancing and contributing towards the development of multi-cultural professionals across the globe. He was a part of many transformational initiatives including vendor sourcing and setting up new Procurement Policies & Procedures in a corporate career spanning over 20+ years. He is recognized for contributing to the long-term goals around businesses and people development with prime focus on business process improvement. Several organizations have benefitted from his expert guidance for building agile supply chains, implementing best practices in procurement and optimizing warehouse operations. Having associated with Blue Ocean for the last 12 years, Percy was instrumental in guiding the institute towards the successful achievement of its strategic goals.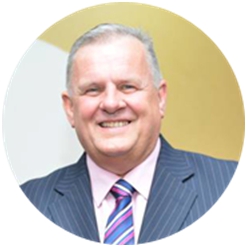 John Ellis, CHRM, CHRMC
has a lifetime's experience in training and more than 40,000 people have attended his courses from around the world. He is the founder of Ellis Capital Partners, a company in the UK with investment funds available of 750 Million US Dollars. He is a Board Advisor to 7 companies advising on strategy for company expansion. Being a qualified business coach and executive mentor, he has guided several organizations and individuals to thrive in the business world. He is the author of several books and has presented insights on different issues on popular television channels including the BBC and Sky TV.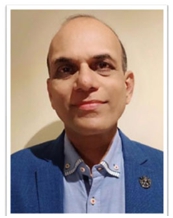 Rajesh Bhandari, MBA, CPPM, CIPC, CICCM, CSSGB, CISCC
is a supply chain, procurement and contracts professional with more than 30 years of experience as a practitioner, manager, consultant, public speaker and trainer. His approach integrates training and consultancy, value analysis and business process re-engineering. He has helped several organizations to harness the skills of their employees and achieve long-term goals. He ensures that professionals are able to apply supply chain knowledge in real-life scenarios, align between business strategy, supply chain strategy and departmental levels and earn better profit margins from purchasing and sourcing operations.The training sessions conducted by Rajesh are appreciated for the interactivity and the focus on enabling trainees to achieve their learning goals.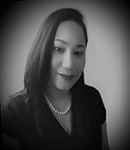 Grace Callister, MA, CISCM, CHRM, CICSP, CIPT, CIPTM
is a proven Business Disruptor with more than 20 years' experience in Human Resource, Business Excellence and Logistics. She worked for a variety of organizations in the UK, UAE and the Philippines. Well-versed in all facets of Strategic HR Management, Training, Customer Service and Administration, Grace is also experienced in Logistics Management and Quality Systems. Grace is a certified QMS Lead Auditor and UAE KHDA Certified Trainer. She is currently the Director of Human Resource and Training at iQuBETS, Course Director at the American Certification Institute (ACI), Business Development Consultant at Hurey HRIS and a Global Ambassador & Vice President of Fame Times International Excellence Awards LLP.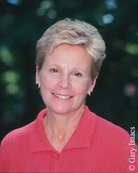 Marilyn Gettinger, MBA, CPM, CPSM, CISM
is an IPSCMI Consultant who has excelled at development of customized seminars and presentations as well as consulting in the supply chain management area for more than twenty years. Her experience includes work with small to large organizations in education, government, healthcare, industry, and service arena and is well known for bringing the latest concepts, tools, and methods to her courses. Her topics cover Logistics, Global Supply Chain Management, Materials Management, Negotiations, Strategic Sourcing, Supply Base Management, Cost/Price Analysis, Total Cost of Ownership, Customer Relationship Management, The Service Buy, The Capital Purchase, Finance for Non-Financial Managers, and Compliance Management. She works closely with management and students to develop programs that use theory to address organizational challenges. Her consulting projects are collaborations with employees to identify and re-engineer processes for improvement.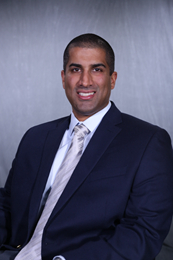 Zal Phiroz is an IPSCMI Consultant and an established specialist on marketing segmentation and global supply chain practices, within global impact areas including the fast moving consumer goods and IT industry. He has held a number of executive and senior management roles, including appointments at Proctor & Gamble (NYSE:PG), TELUS (NYSE:T), and is currently a member of faculty at Harvard University and USC Marshall School of Business.
In his work at Procter & Gamble, Dr. Phiroz managed a number of national and international projects in partnership with Wal-Mart, Target, Walgreens and CVS. In charge of both vertical and horizontal lines across several billion dollar brands, Dr. Phiroz quarterbacked numerous supply chain optimization initiatives including target market definition, demand simulation, shrink maintenance, and the application of retail disruptive innovation techniques, leading to a projected cost savings of over $120M.
As a senior partner at Pier Consulting Group Inc., Dr. Phiroz collaborates directly with medium-large sized corporations; including several fortune 1000 clients, on supply chain and operational optimization projects. With a focus on areas of shrink, sustainability, market segmentation and differentiation, projects have included simulated projection and forecasting, aggregate data analysis on competitive markets, regression techniques and clustering evaluation for growth opportunity quantification and optimization of supply chain coordination.
In addition to holding a PhD (Hierarchical decision making patterns for the placement of physical supply chain entities), Dr. Phiroz is a graduate of the University of Windsor's Computer Science program (BSc-Hons, BCS), and also holds an MBA in International Finance. He has held faculty appointments at Harvard University, UCLA, University of Windsor, and has spoken at numerous conferences internationally including OPAL US, TEDx South Africa, UN Canada, Intermodal Brazil (keynote), ByPi Turkey.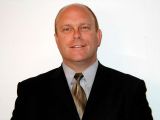 Michael L. Bunge, MBA, CPIM, CSCP, C.P.M., A.P.P., CISCM, CIPM, CPP, CPPM,
currently serves as the Director of Global Resources for Libbey Inc. a publicly traded (NYSE - LBY) manufacturing, marketing, and distribution firm focusing on providing world class tabletop products to the hospitality, retail and B2B markets globally. Mike is a visionary senior director with 20+ years of diverse experience in global sourcing, supply chain management and corporate planning. He has vast expertise in developing business internationally through providing overall strategic, tactical and operational direction to implement cost-saving solutions and increase revenue. Mike has served in various supply chain capacities in the USA, China, Mexico, and Canada. His prior position was as the Asia Pacific Supply Chain Manager for Libbey Incorporated working out of Langfang China and led the organization to growth rates exceeding 30% during his tenure in this position. Mike currently serves on the APICS Supply Chain Council Board of Directors and is certified by APICS to teach CPIM and CSCP program review courses. Mike has an MBA and BA from California State University in Corporate Financial Management.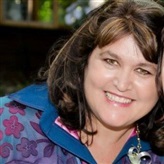 Marieta Glas, CISCM, is an IPSCMI Consultant with more than twenty two years of experience in Procurement and Supply Chain management. She has strong analytical skill and is able to quickly identify problems and successfully implement solutions. She holds a Diploma: Purchasing & Materials Management Damelin Management School in Pretoria, 1990, (Obtained first class), a National Diploma: Purchasing Management Technicon RSA in Johannesburg, 1994.(Obtained 7 distinctions), has been awarded an Advanced Certificate in Purchasing Management (UNISA) University of South Africa in Pretoria, 1996 (Passed the course with distinction), and holds Certification: CPIM (Certified in Production and Inventory Management) APICS: The Association for Operations Management (USA), 2002, Certification: CPF (Certified Professional Forecaster) IBF: Institute of Business Forecasting & Planning (USA), 2010 Certification: CSCP (Certified Supply Chain Professional) APICS: The Association for Operations Management (USA), 2011 Certified Trainer: In "The Fresh Connection" - Inchainge (Netherlands). Marieta is an excellent procurement and supply chain management consultant and instructor and a welcome addition to API cadre of consultants/trainers.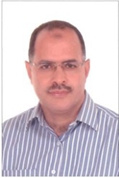 Ayman Shokry, CISCM is an IPSCMI Consultant and an innovative, customer-focused, continuous improvement, Supply Chain Professional. He has been a part of the logistics and supply chain management industry for the past 24 years, including 19 years in a managerial role in all facets of SCM including logistics, inventory control, warehouse management, procurement, contracts, distribution, fleet management, planning/scheduling and project management. Ayman holds an Honours BA in commerce from Alexandria University (Egypt) and a Master in logistics and international transportation from Arab Academy for Science & Technology and Maritime Transportation (AASTMT) – Egypt. Ayman's professional designations & accreditation in Supply Chain Management include Certified Supply Chain Professional (CPIM), Certified in Production and Inventory Management (CSCP) and Certified International Supply Chain Manager (CISCM).

Dr. TAMER BADWY, DBA, MBA, BSc, AMCIPS, CICCM, CIPM, is a Senior Consultant specialising in Management and Supply Chain Management, He is an internationally recognized inspirational speaker, trainer-coach, facilitator and conference presenter. Tamer Badwy has over 18 years of work experience in the field of purchasing and supply chain management in a major multinational companies.
Tamer has Doctor of Business Adminstration DBA (Supply Chain Management) from Ain Shams University, Egypt, Master of Business Administration MBA (International Business) from University of Toledo, USA and graduated from the faculty of Economics and political Science (Economics), Cairo University, Egypt. Tamer is Associate Member of The Chartered Institute of Purchasing & Supply CIPS, UK, Certified International Trade, Shipping & Logistics Professional CITLP from IPSCMI , USA and Certified Project Manager (CPM) from International Association of Project and Program Management IAPPM, USA. Currently, Tamer held the position of Contracts & Procurement Department Manager in British Petroleum BP Egypt.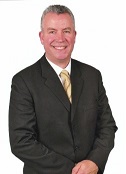 Dr. Jon Hodson,MBA, is an IPSCMI Consultant who has over 32 year's global career experience stemming: international and domestic board/chairman, executive and non-executive director leadership, senior management, risk, compliance, governance, general management, consulting, executive advisory, public speaking, academic/University lecturing (masters degree level), vocational education and training, engineering, procurement and supply chain management, security, property services and national defense roles stemming both the public (local, state & federal) and (extensive/varied) private sectors.
Jon – through both his consulting and functional role career history to-date - has led aspects of multi-million dollar contracts having utilized skills such as team leadership/management, proposal/contract writing, procurement analysis (including e-procurement), production/operations management, supply chain management/supply chain planning, materials management, sourcing management, transport and logistics management, services contracting, international purchasing, negotiations, cost and price analysis, lean six sigma ('black belt'), subcontract/supplier management, supplier quality management, contract administration.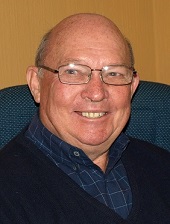 Ronnie Davidson, CISCP, CISCM
is an IPSCMI Consultant who is noted for his involvement in the IT industry for over 20 years where he started as a sales trainee with an international computer company and graduated through sales manager, national sales manager to strategic marketing manager. In 1978 he attended the Graduate School of Business PMD course at UCT in Cape Town, South Africa. In 1982 he received the merit award for marketing and wrote a paper on "Consumer vs Industrial Marketing" which was nominated for the Raymond Ackerman marketing award. In 1995 he was appointed managing director of a medium sized engineering company manufacturing overhead gantry cranes and AS/AR warehouse systems where he was able to successfully implement and test the concepts he taught on his business courses. His supply chain qualifications include CPIM, CSCP, CDDP, and, through International Purchasing and Supply Chain Management Institute, the CISCP and CISCM.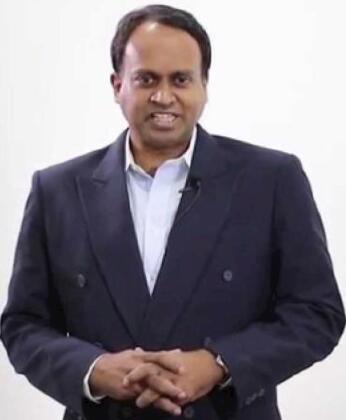 Titus Pereira–CISCM, CIPM, CISM, MBA
. He was trained and certified Consultant of Supply-Chain, utilizing the SCOR (Supply-Chain Operations Reference-model) methodology by Supply-Chain Council of USA, He was a member of committee for the development of National Occupational Skill Standard for Freight Forwarding Industry under the National Vocational Training Council, Ministry of Human Resources Malaysia. He has also attended advance level training in designing and setting up 3rd Party Logistics Distribution Centre, in Australia. He is an approved consultant and advance level implementer for EXCEED Warehouse Management System and Logipolis Transport Management System. He has also attended advance level Customs courses on Classification, Valuation, Documentation & Procedures both in Singapore and Malaysia. Besides that, he has also completed the Certified Professional Trainer (CPT) course, conducted jointly by AchieveGlobal of USA and L'Oreal Management Development Centre Asia Pacific in Singapore. He is a Certified and Approved Trainer under HRDF (TTT/9767). He is certified as a Certified International Supply Chain Manager (CISCM), Certified International Procurement Manager (CIPM), and Certified International Sourcing Manager (CISM) with the International Purchasing and Supply Chain Management Institute (IPSCMI).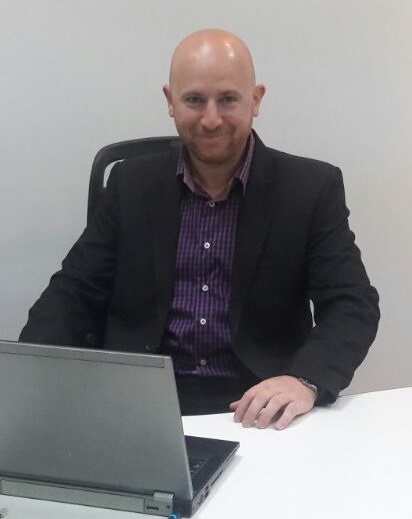 Belal M. Al-Momani, CISCM, CICCM, CIPP, CPP, CIPT, CIPS, is a Purchasing Manager in the Telecom sector and the NGO field; starting in Chicago as a Real Estate Agent for 4 years, then Joining the purchasing team with the 2nd biggest telecom Operator in Jordan for 9 years, The International Committee of the Red Cross Supply Chain team for another year, then expanding to cover the Gulf area while working at a telecom company in Saudi Arabia with the Supply Chain Network Team. He is a CIPS certified with 10+ years of experience in Procurement, Supply Chain and Technical Customer Support. Mr. Al-Momani has a Bachelor of Science Degree with Honor from the University of London – London School of Economics and Political Science (LSE), a member of the Chartered Institute of Purchasing and Supply (CIPS), and he has achieved Umniah Mobile Company Silver Performance Award in Jordan. Mr. Al-Momani equipped himself throughout the years with a set of professional worldwide recognized certificates in Supply Chain, Procurement, Contracting and Training. The latest in which was the Certified International Professional Trainer (CIPT) that gave him the distinctive advantage, along with his expertise, to give the CISCM and CIPP training at their exclusive center in Jordan www.UITI.org. Mr. Al-Momani is currently preparing a Master of Science degree in Business and Management at University of Essex (UK) through the distance research scheme, and studying for his next certificate to become Certified International Sourcing Manager (CISM) through IPSCMI.".